We Buy Houses for Professionals
Ask any home owner what they'd do if they wanted to sell their home really fast, and you'll consistently get the same answer. "I'd call We Buy Houses".
As the most recognized brand worldwide for real estate investing, thousands of home sellers each month put their trust in We Buy Houses to solve their real estate problems.
If you are an experienced, ethical real estate investor, you may apply for an exclusive license to We Buy Houses in your local market. These very limited licenses are only given to a single real estate investor in each area - once that market taken, no other investors are allowed in that area.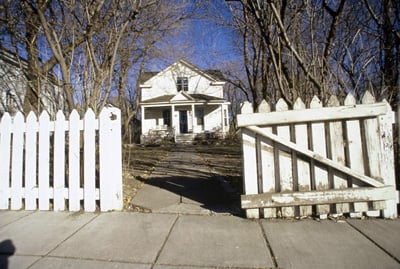 Looking for a home that needs a little TLC?
Why License We Buy Houses?
| | |
| --- | --- |
| 1 | It's not a franchise. No big startup costs, no "per deal" fees, no forced advertising commitment. |
| 2 | Exclusivity. Only one investor in each market. Block out all your competition and become the largest home buyer in your area. |
| 3 | Brand. We Buy Houses is already known and trusted worldwide as a reputable cash home buyer |
| 4 | Marketing. Billboards, post cards, business cards, letters, car magnets and more. We have professionally produced marketing materials you can use in your local area to connect with home sellers. |
| 5 | Optimization. The We Buy Houses website is highly optimized and appears as the top search result for thousands of keywords. |
| 6 | Money Back Guarantee. If you follow the We Buy Houses Launch Plan, we guarantee your success! |
| 7 | Consistent Deal Flow. When a home seller contacts We Buy Houses in your market (through WeBuyHouses.com or 877-WeBuyHouses) they are immediately forwarded to you via email, SMS text or phone call. The combination of internet optimization and your local advertising guarantees you'll have a consistent flow of motivated home sellers to work with. |
Are you ready? Due to the demand for We Buy Houses, many areas are already sold out and no longer available for license. To see if your market is still available for exclusive license, click the link below!
Is My Area Available?